How will 2022 change Oil and Gas brands?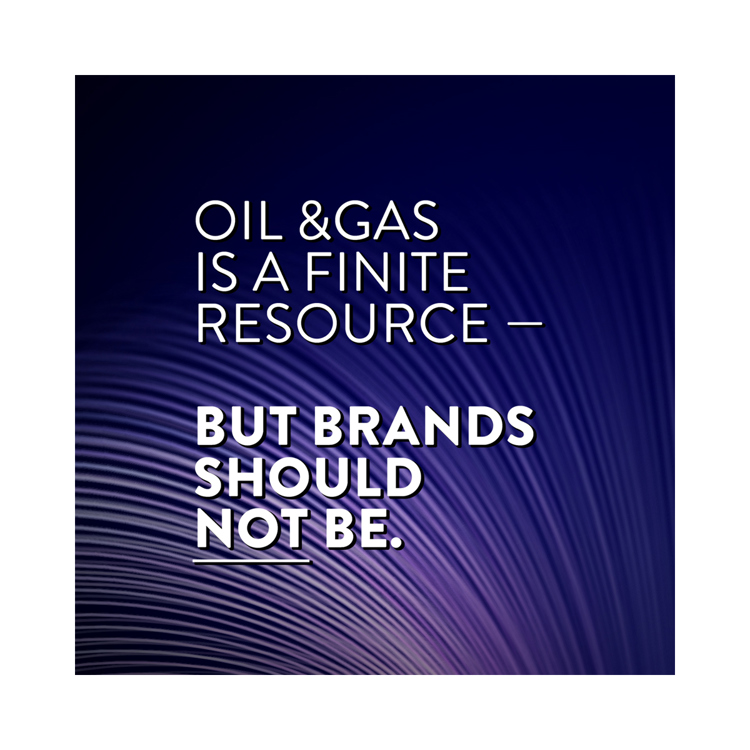 }
J. Paul Getty's fortune was estimated to be around $6bn at the time of his death.
In a 1971 newspaper interview, he revealed his formula for success. "Rise early, work hard, strike oil." But much has changed since then - rising early and striking lucky is no longer a sure-fire success strategy. Nor is it a sustainable one.
2022 represents a year of transition. We have taken a look at the five factors which are shaping the year ahead for Oil and Gas brands.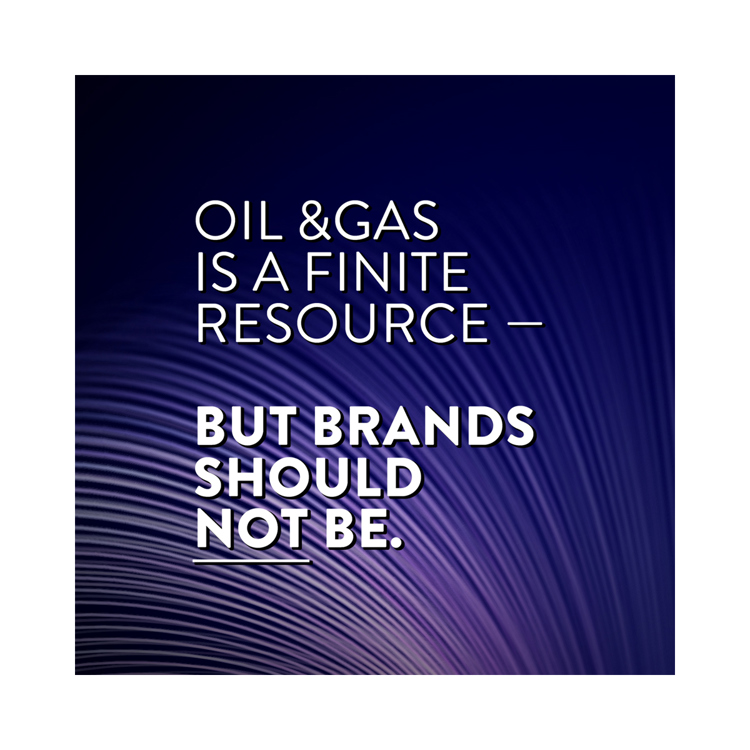 A world of uncertainty
The current socio-political landscape remains shrouded in uncertainty. Oil and Gas prices continue to fluctuate as society recovers from the pandemic. Petrol prices rose to record prices in 2021 - and the signs are that this will continue in 2022.
Nations built on bountiful reserves of natural resources find themselves at a crossroads. Nigeria and Iraq elected to devalue their currencies in 2020, in an attempt to find a balance between imports and exports. The ongoing tensions between Russia and Ukraine will also have a discernible impact on prices.
Political and societal instability will have a profound impact on the sector as the world recovers from the pandemic.
Equally, the strain that the pandemic has placed on medical services has added further urgency to the need to find viable alternatives to hydrocarbons. Hydrocarbons play a central role in modern society - not just for cars and construction - but as a cornerstone of the medical sector. These compounds are fundamental parts of pharmaceuticals, x-rays and pacemakers.
ESG's rise to the top
Investing has always been an activity fraught with risk. Investors want to buy into businesses with a plan for the next ten, twenty or thirty years. They want to see a brand that is futureproof. Increasingly meeting Environmental, Social and Governance (ESG) criteria represents a strong means of demonstrating this.
MSCI reports that 87% of high-net-worth millennials believe that a business' ESG history is an important factor when deciding if an investment is worthwhile.
Once considered a generational mindset, this is now the standpoint across the board. ESG fund assets rose to $3.9tn in September 2021, compared with $1.28tn in 2019. If Oil and Gas brands wish to attract lucrative investors, they must clearly convey their dedication to sustainable operations.
Off the chain
Supply chains keep the world turning.
The Ever Given's high profile blockage of the Suez Canal last year pushed supply chains to the front of consumer's minds. And now consumers desire brands to offer greater transparency into the providence of their products.
Much of this concern is environmental. But a recent report from SCALA disclosed that 32% of UK businesses have avoided taking action in order to make their supply chains more sustainable.
Oil and Gas brands that ignore the inherent need for sustainability risk alienating consumers. This is a prominent battleground - public perception is everything in 2022.
Tangible sustainability
Clean and sustainable energy sources are no longer sci-fi fantasy. There is a growing number of tangible alternatives emerging - such as this nuclear fusion breakthrough from the US last year.
Total - an industry titan for many years - has rebranded from the ground up. Now known as TotalEnergies, its demonstrating its focus has shifted towards renewable energy sources.
Consumer preferences and purchase habits are encouraging brands to embrace this change. Electric vehicle sales across the US, Europe and China grew 160% YoY in the first half of 2021.
With consumers being more concerned than ever about their carbon footprints, clean energy has become the new norm. A third of UK adults have pledged, as part of the New Year's Resolutions, to live a greener lifestyle. Harnessing this green desire is an increasingly crucial way for oil and gas brands to keep profits in the black.
Bravery in the boardroom
It is easy to say that oil and gas changed our world. But what is more accurate is that innovative people changed the world. And we will do it again.
For Oil and Gas brands, hydrocarbons are far from the most valuable resource available. In reality, it is their talent. Human ingenuity is the fuel of innovation - and innovation is the engine of change.
Making changes requires bravery. And it requires communication. Brands must keep shareholders well informed, whilst also maintaining an honest line of dialogue with consumers.
ExxonMobil has doubled its efforts to transform algae into transportation fuel, demonstrating their commitment to helping the environment. Anglo American followed suit, investing in hydrogen stations to provide clean energy for vehicles. These actions are only small steps in the grand scheme of things.
But they illustrate a move in the right direction. Away from the real danger - which is standing still.
Much has changed for the energy sector since Getty revealed his formula for success. Modern oil and gas brands can no longer hope to just strike lucky. Oil and gas is a finite resource - but brands should not be. Businesses in this space should cultivate their brand and communications through the most abundant and powerful resource known: human innovation.
About us
At Oakwood, we work with brands across a diverse mix of sectors - with particularly strong heritage in the energy space, as well as maritime and transportation.
We help our clients on their journey to 'net zero'. We know how vital responsible resources, energy production and connected supply chains are to the modern world.
We develop the scope, messaging and communication of ESG policies so that brands have a proactive, positive story to tell.
To learn more about the opportunities for innovation and change in brand communication, get in touch with the team.