Women in Design: Rise up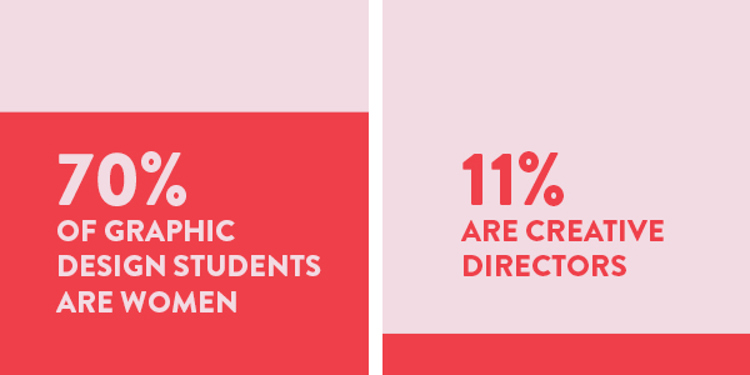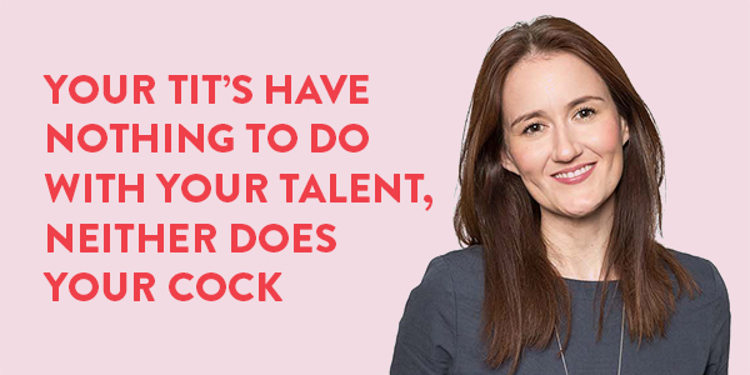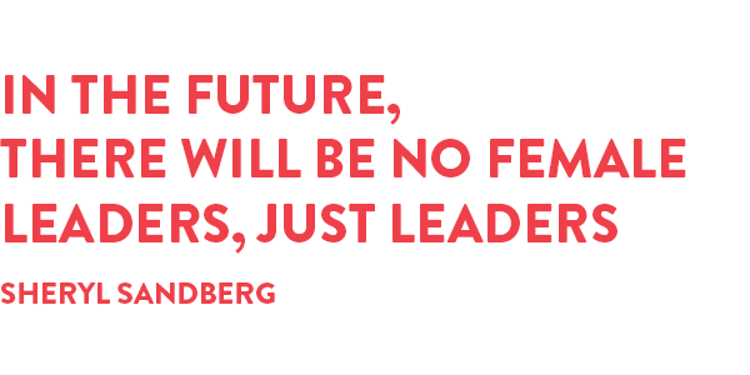 There are still many challenges to solve as individuals, as companies, as an industry and culturally. The most prevalent being the well-known problem of the lack of women in leadership positions in the design industry.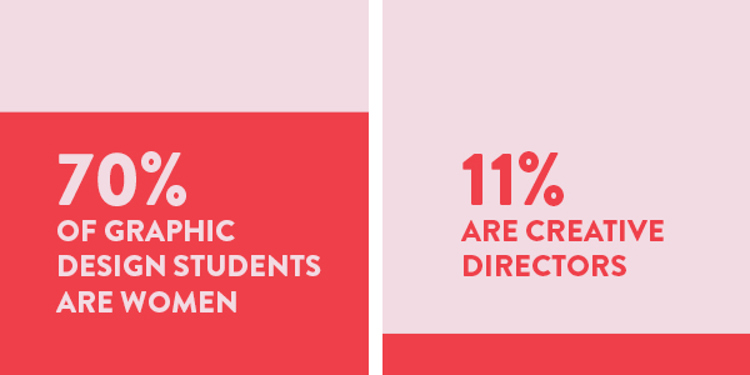 The idea of 'You can't be what you can't see' could play a big part in changing that.
We need these strong women who have risen to the top, without losing their authenticity and feminine values in the process, to inspire and guide future female leaders and to promote change in the industry and our working culture attitudes across the board.
One such inspirational leader is Emma Barratt, Creative Director of Wolff Olins.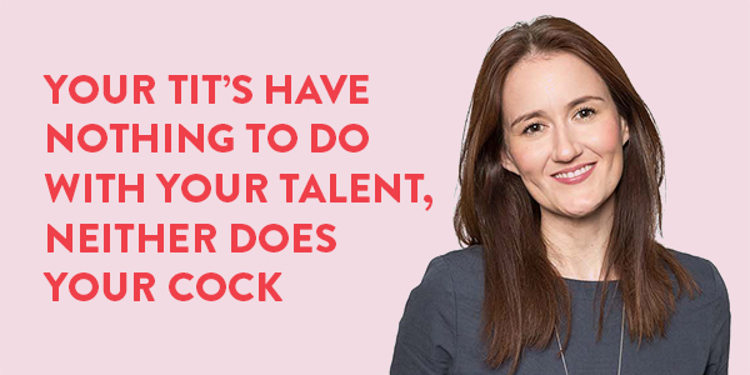 Years in industry: 16


Who have been your female role models?
In all honestly I've never really had 'design' role models. I've looked elsewhere for inspiration, I've always been drawn to East Asia, since I was a kid I've always adored Bruce Lee and later discovered Hayao Miyazaki (the founder of Studio Ghibli) – both pioneers who followed different paths and brought something totally unique to new audiences.


When did you first become interested in design? How did you get into design?
As a kid I was always into drawing, usually on my Nana's wallpaper. I dreamt of being an animator, I loved cartoons and films, but looking back it was seeing characters come alive with personality that I was attracted to. I went to Uni with the intention of studying animation, but ended up graduating with a BA Graphic Design degree. I thought Graphic design was boring at first, and my tutors persuaded me to stop skipping classes. I'm glad I did because its led to me working in branding, where I use design to create experiences and emotional connection.


When and where do you have your best ideas?
Conversations are where I get my best ideas, talking to technologists, strategists, clients, and reading about new innovations and tech. Personally I'm tired of seeing creatives using Pinterest or design blogs, it's no surprise a lot of brands look the same these days. Ideas don't come from staring at screens, broaden your references and think about ideas not layouts.


How would you describe your own personal design style?
I don't have a style, my tastes can change depending on my mood. Sometimes I'm more minimal and structured, others times I'm more expressive and colourful. One thing that is constant the use of motion or code, I love tools that can bring design to life in interesting ways.


What interests/motivates you?
Innovation. I'm a big fan of tech and the role it plays in our lives and how it forces brands to evolve. I'm always exploring ways to bridge technology and brand so that we can create better experiences for people.
What is the best part of your job?
Opening people up to new ideas and ways of thinking. Partly that's helping clients see the power of design/brand, but I love seeing younger designers grow.
Do you think women get the recognition they deserve in the industry?
Potentially not. Our industry traditionally favours the loud mouths and self promoters, they might not always be the best creatives, but they get noticed, they get the job, so they get the recognition.
There are progressive companies out there, but the real question is why don't enough Women reach senior roles?We need to focus on supporting designers as they become parents – sadly women take the hit, they take months off which slows down their career growth. Equally new fathers can only rely on two weeks paternity leave, placing more pressure on women.
What challenges do women face in the industry today?
Continuing the above, balancing career with parenthood is a big challenge. I was lucky enough to take shared parental leave with my husband, we both got valuable months with our little one, and we both got to stay in touch with our careers, if more people were able to be in this situation I'm sure it would help more women reach senior roles.
If you could give advice to young female designers, what would it be?
Be brave and go after what you want and don't let your gender hold you back or be an excuse for not achieving your goals. Our industry is predominantly male, and you will come across some dickheads, but develop some thick skin and focus on what your passionate about, it's your passion and talent that will take you places.
What do you want to be remembered for?
Showing that drive, hardwork and a bit of talent can take you far. I'm not from a privileged background, I'm dyslexic, I'm not a graphics fangirl, but I've carved a space regardless and I hope that I can add emotion and meaning to the brands I work with.
What does the future of creative industries look like to you?
Diverse, broad, open, augmented with tools, closer to clients, a more meaningful role.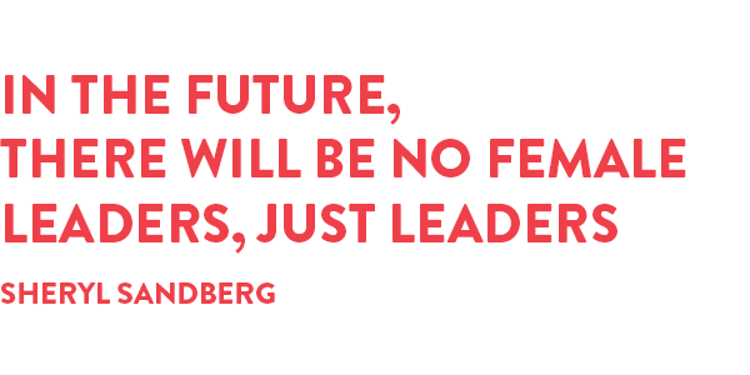 Men must address this inequality too and play an active role in encouraging and supporting female talent. Inequality is both a cultural and industry problem, discourages diversity and sustains archaic, imprisoning gender stereotypes, that affects all of us.
Creativity, the act of design, problem-solving, the ability to lead is not gender specific – they are universal and are only strengthened by diversity. With increased diversity, we can look at solutions to problems from various angles and insights.
Male or female, strive to constantly empower yourself, challenge bias, and motivate those around you. Inspire talented female creatives to rise up and one day they may become future leaders. They could just be the next Paula Scher!
More information and resources:
Kerning the Gap
The network for equality within the design industry. Events and mentorship scheme aims to help empower women to rise in the design industry.
Recommended Reading
Lean in: Women, Work, and the Will to Lead
by Sheryl Sandberg
Creative Confidence: Unleashing the Creative Potential within Us All
by David Kelley
Women & Power: A Manifesto
by Mary Beard
Little Black Book
by Otegha Uwagba
Find out more at: https://www.internationalwomensday.com/