Positivity & Peace
Leaning on creativity for a 2021 mindset
CEO and Managing Director, Neil Sims shares some thoughts driving a positive outlook.
At a time when individuals are feeling isolated and unable to easily get together in shared physical spaces with colleagues, family or friends, our current thinking is anchored beyond Christmases past to the idea of connection via an assortment of soundbites to help instil a sense of new purpose for 2021.
After a challenging nine months, we wanted to reach out with some seeds of hope and create an air of confidence and positivity for next year. Personal perspectives designed to inspire and view 2021 with a sense of anticipated enthusiasm.

It is a while since we all met in one space as a company. It has been incredibly difficult to plan with any degree of certainty for the long-term and it is easy to question the entity of a business when familiar surroundings and routines are removed. We've nearly opened the office in Bristol twice during the nine-month lockdown, believing we work better as a collective in a creative space, but on balance it has felt safer for everyone that we continue to run as a remote operation.
On a micro level, we transitioned almost overnight as a business to one that works' remotely and we have continued to create outstanding work, update our website and win awards in this virtual world. Thank you to the Oakwood team and partners for their support, adaptability and patience.
We adjusted seamlessly, apart from that pesky mute button on Zoom/Teams/Google (delete as applicable) to a world of virtual meetings. So much has changed, but the essence of a creative business and good communication has not. The positive news is we have maintained business conversations, created new ones and the expectation from our client partners is that we will be there for them after the worst of the lockdown is over.
Last April The Economist referenced the concept of 'The 90% economy' on its cover. We now accept that was an optimistic assessment and as this year ends, surveys across our sector reflect that 48% of design businesses are worried about making it into 2021. (Design Week Poll 15 Oct 2020).
We have not been in business for 25 years to look only at the short-term. That desire to grow professionally has always been present since day one. I want our team to accept the challenge of where we are now and grow with us. Our mindset is to be positive always look for new solutions and ways of working on a course we haven't always considered. A positive from all of this disruption is a new flexibility of where we can now work, the platforms we use to improve productivity and a more analytical consideration of the time we used to divert to travel.
In planning a way forward, we want our business to put purpose before profit and create work that is meaningful, where the team feel a sense of belonging, as part of a virtual collective, with all the empathy and mutual understanding that requires, as we adapt to learn new skills.
We know the way we operate will continue to evolve. The environment, ways of working and the need to embrace new technology, along with ongoing personal development, will require structuring our time to maintain physical and mental wellbeing. We should all take this moment in time to look after ourselves - getting the most out of our working environment, balancing screen time and fresh air while staying curious and continuing an agile mindset toward the next potential curveball... did someone mention Brexit?
Reinvention is a predominantly driven by technology innovation, legislation, or in the case of Brexit, a majority choice. Covid19 delivered a new previously unknown dynamic, but creativity and clarity are still key within new communication eco-systems, as is our determination to continue to add brand rocket fuel to clients who have adapted to this new normal.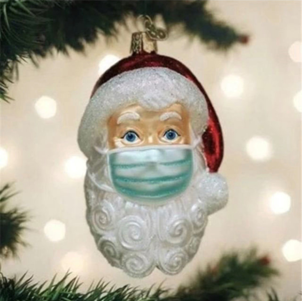 Our sector is fortunate to be able to lean on creativity, as a default, to adapt and find new ways of reframing how we think. I hope the positivity from the insights of colleagues help you pause and face the new year with readiness and sense of peace.
Check out the full collection here.